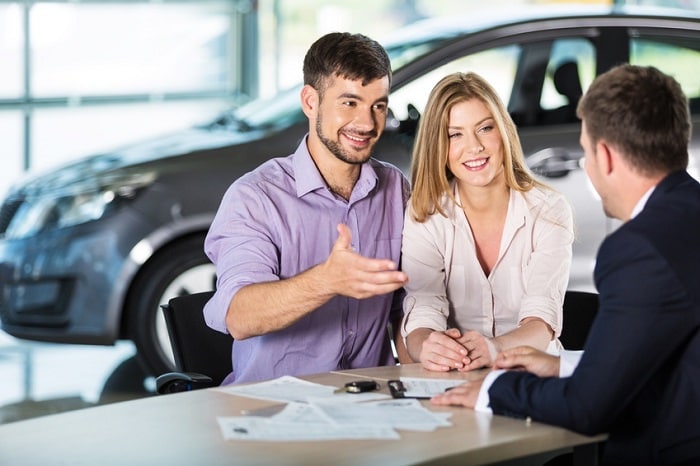 At Village Motors Inc., we strive to ensure that all of our drivers leave our dealership feeling satisfied. Our dealership has been serving Wooster, OH area drivers for many years, and our commitment to high-quality service and vehicles has never wavered. However, we know our drivers may have some questions, which is why we are here to answer some of the most common ones. Have a specific inquiry? Contact our RAM dealership at (888) 472-7089!
Cars
Q: Why is test driving a car important?
A: Doing your research on a new car such as a Jeep® Grand Cherokee or Dodge Challenger is important in narrowing down your potential new or used car. However, to truly know which vehicle is right for you, drivers should always test drive to make sure the comfort, technology, and features match your expectations.
Q: What is the difference between used and new?
A: Buying a new vehicle may be exciting, but often buying used is the right answer. What, then, differentiates a new from a used car? In many instances, the difference comes down to affordability. While a new car brings many benefits, our used cars are in great working condition and don't depreciate as quickly, allowing drivers to get the vehicle they want at a price within their means.
Service & Parts
Q: How important is car maintenance?
A: Regular car maintenance is essential to the health of your car. Over time, your car will need to be regularly serviced to ensure that it continues to run efficiently. Stop by our Jeep service center for more information.
Q: How do I know when I need to change my brake pads?
A: While the numbers differ depending on your situation, experts agree that brake pads should be replaced after 50,000 miles, although many drivers will need to change before then. Visit our parts center so we can help you decide.
Finance
Q: How do I find out what my trade-in is worth?
A: Our finance center can help you determine how much your trade-in is worth. Simply fill in our easy-to-use form found here on our website, and we can start helping you right away! 
Q:  Can you help with financing? 
A: At our Dodge dealership serving New Philadelphia, we work hard to determine the best possible system of financing on an individualized basis.
General
Q: Are you open on Sundays?  
A: We are closed on Sundays, but we are open 8am-9pm on Monday and Thursday, 8am-5pm Tuesday, Wednesday, and Friday, and 8am-3pm on Saturday.
Q: Why should I choose your dealership?
A: We have the experience and knowledge to help you make the best car-buying decision possible as well as provide exceptional vehicle maintenance. We aim to be your one-stop shop, and if you have any further questions, please don't hesitate to reach out.